Homefit™ 150 Resistance Bands
Get And Stay In Shape Anywhere And Anytime
"As a busy dad, I don't have much time to sit in my car and drive to the gym a few days per week. Instead, I am working out with the Livinshape bands every two days, and the results are great! I lost 9 pounds in just one month and gained muscle at the same time. I can recommend this set to anyone who wants to be fit but has limited time!!!"
"Like most of the people, I want to be fit but can't find the time to exercise regularly. When I am on business travels or at home I just use these bands. I add more weight every month by stacking more tubes together. I am so happy with my results. My body shape is better, and I feel energized and fit with just using them twice a week. I can recommend the bands."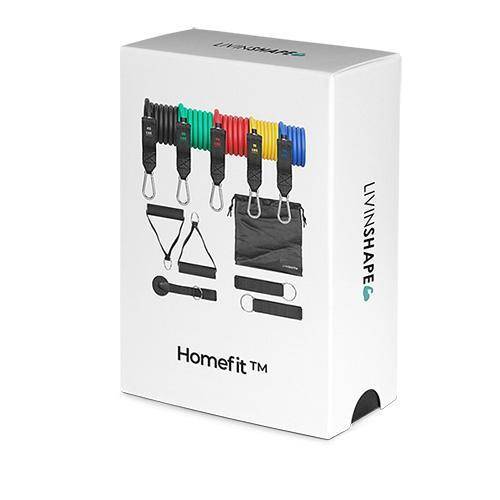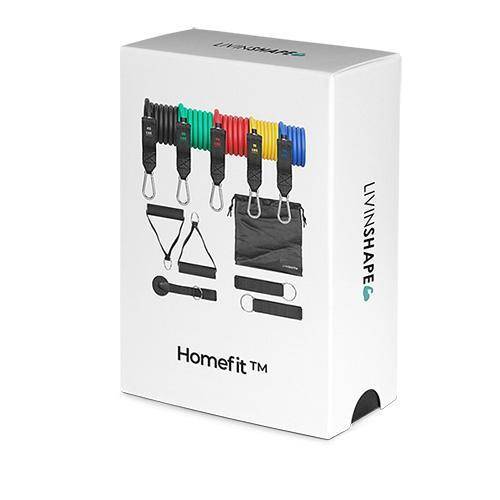 Challenge your upper body, legs, abs, back or arms to increase your strength, tone your muscles or lose weight with our resistance training bands. Create your own individual training plan and make this set your best exercise equipment for home or on road.
Man, woman, professional athlete or beginner

With our high quality resistance tube set you have everything you need: The 5 coloured, stackable 50 inch tubes have been designed to fit all your individual needs as they come in 5 different resistance levels and can be used one at a time or combined to reach up to 64 different levels.
Our resistance tube set includes:

5 tubes of different resistance levels

The ultimate workout guide
150 lbs. resistance weight
50 lbs. - 100 lbs. resistance weight

Products breaking after a while

Small more short-lived hook

Hard door anchor - harmful

Slow international shipping
Don't Take Our Word For It!

Look what our happy customers are saying

Frequently Asked Questions

Do you still ship during the COVID-19 regulations?
Yes! Our shipping services remain open despite the COVID-19 outbreak and regulations.
For which exercise forms I can use the workout resistance bands?

Our training set is the perfect fit for your muscle growth, muscle toning, strengthening, losing weight, stretching, pilates and even yoga.
Does it come with an instruction?

Every training set comes with a workout instruction and 30 different exercise types.
Can I use the resistance bands set as an experienced athlete?

Of course. You can add up the tubes up to a total of 115 lbs resistance weight.
Is training with this set the same as training with dumbbells?

Our resistance training bands do much more than dumbbells. With the LIVINSHAPE resistance tube setyou get the maximum weight contraction at the highest point, which is exactly what our muscles need to grow.
How many exercises can I do with this set?

You can do 60+ exercises with our resistance bands set. A lot of them are featured in the attached instructions.
Where are you located and where do you ship from?

Our company and products are all designed in Los Angeles, CA. We are shipping from a variety of locations depending where you are based.
We ship orders Monday–Friday. Please allow 3 - 5 days processing time due to the current situation.
How long will it take for my order to arrive?

For customers within the United States, your order should arrive within 4 - 6 business days after processing via USPS Priority Mail. We ship international orders via DHL. Average delivery time is 7 - 9 business days.
Workout anywhere and anytime.
Order your Homefit™ today!


Manufactured with highest quality materials & manufacturing standards

We offer faster deliver & immediate shipping

Your payments are secure with 256bit secure SSL

Don't like the product? We offer 30-day money back guarantee.